QUESTIONS TO ASK YOUR DOCTOR ABOUT IBS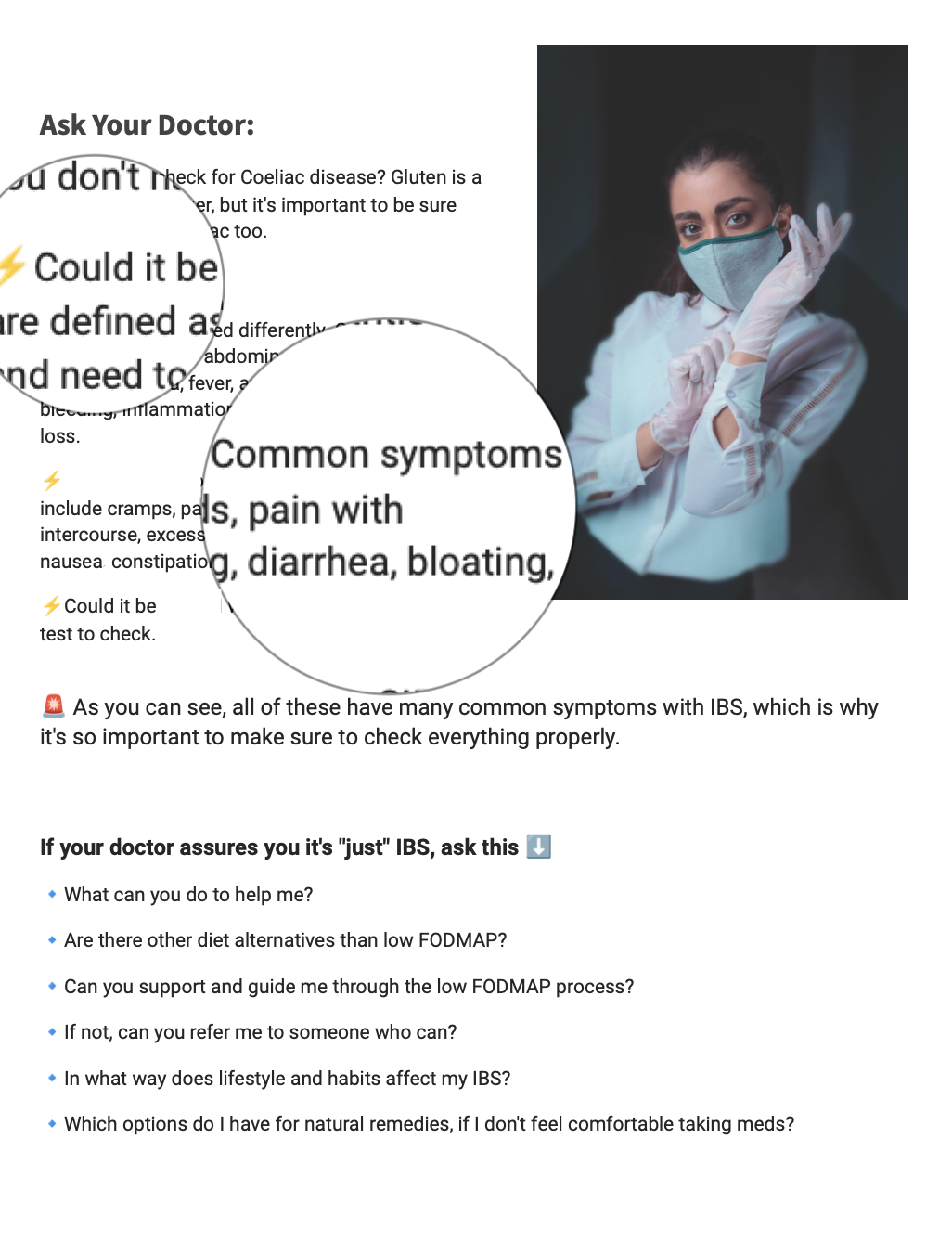 It can be challenging to know what to say to feel heard and get the support you need with your IBS.
That's why I have created this list of questions to ask your doctor, so that you can come prepared to your appointments, and make sure to get the help you are looking for.

>> DROP YOUR INFO BELOW FOR INSTANT ACCESS

We hate spam too. Unsubscribe at any time.
Do you have questions about triggers, how to limit stress, what eat to keep your gut happy - or just want to know more about how to get help with your IBS?
CLICK HERE to book a FREE strategy session with me and we'll chat about how I can help.